Over the course of a little more than three years, the COPKIT project has developed data-driven policing technologies to support Law Enforcement Agencies (LEAs) in analysing, investigating, mitigating, and preventing the use of new information and communication technologies by organized crime and terrorist groups.
Forty months of great collaborations and hard work have culminated in the project's final conference, which took place on 16 September 2021 as a hybrid event (held in Madrid and online), due to COVID-19 restrictions. The conference was the final and most prominent project dissemination event to present and discuss the outcomes of the project, strengthen connections between partners and stakeholders, increase stakeholder engagement and influence policymakers.
The conference was attended by around 60 participants from different fields (academia, research, industry, LEAs, and policymakers) and was divided into two main sessions (morning and afternoon).
Opening remarks from the major-general of Guardia Civil, Mr. Arturo Espejo Valero, Head of the Technical Assistance Command Office, emphasized the importance of the tools developed in Research and Innovation projects such as COPKIT, the importance of data and the data in the cyberspace, and that of having tools that select, analyse, produce, and allow the sharing of knowledge.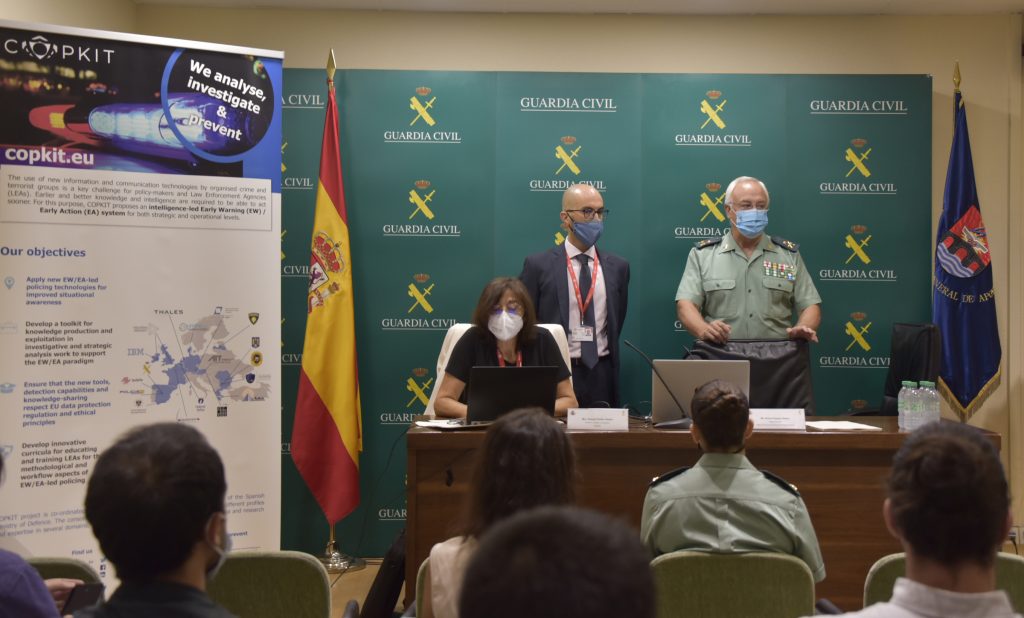 This was followed by a public demonstration of the COPKIT technologies, with the dual objectives of disseminating the project results to the maximum extent and of collecting feedback from local, national, and international stakeholders external to the project.
The morning session also showcased our approach to addressing ethical, legal, and privacy issues, and our vision for the uptake of the COPKIT tools.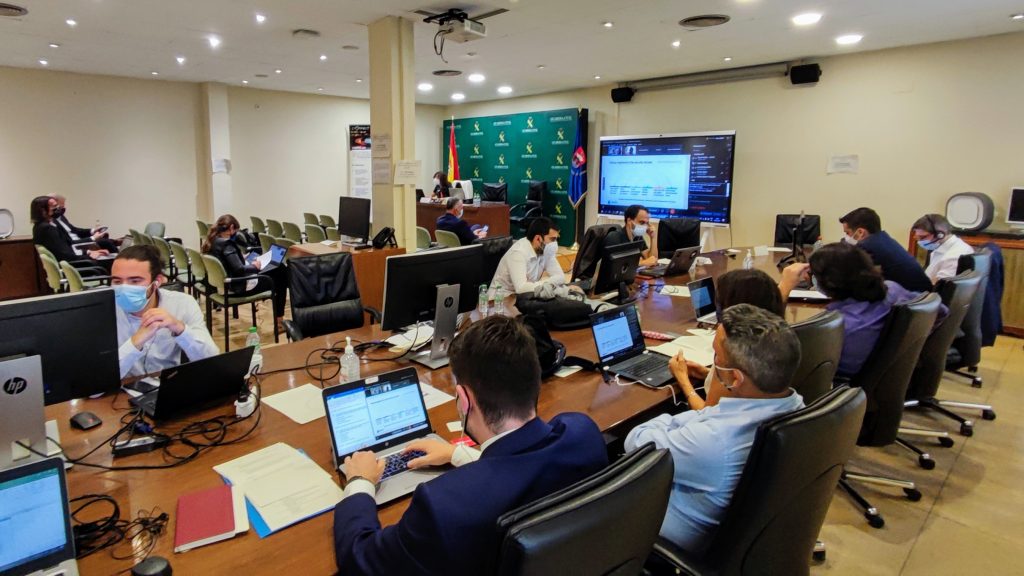 In the afternoon there were discussions about significant transversal topics for European security projects organised around three thematic round tables:
Fight against Crime and Terrorism (FCT) Domain Knowledge Representation, Towards a Shared View
Facilitating the Uptake and Further Use of Policing tools
Real and Open Research Data in the FCT Domain
The round tables provided views from very different stakeholders, ranging from EC funded projects to industry experts and representatives of LEAs. Invited speakers included representatives from the ASGARD, CC-DRIVER, i-LEAD, ILEANET, INSPECTr, MAGNETO, PREVISION, and TITANIUM  projects and The European Network of Law Enforcement Technology Services (ENLETS), as well as Dafni Stampouli from EUROPOL's Innovation Lab, Juan de Dios Toledo from EUROPOL's Sirius project, DG HOME's Unit "Innovation and Industry for Security" policy officer Nada Milisavljevic, the European Committee for Electrotechnical Standardization (CEN-CENELEC)'s Pertti Woitsch, and the expert on citizen security data interoperability and privacy standardization, Jean-François Sulzer.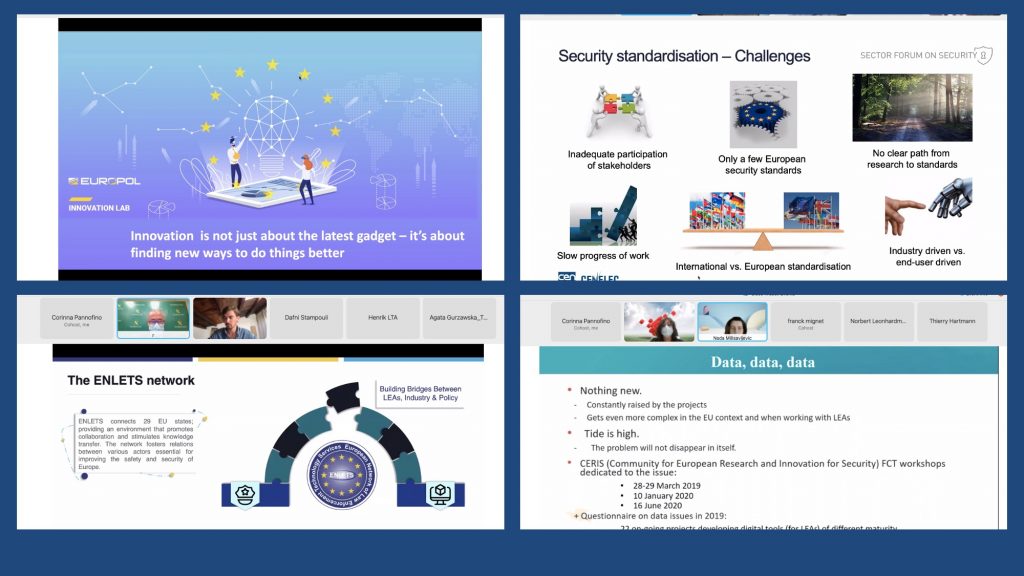 Each of the round tables provided thought provoking material for discussion and debate.
On domain knowledge representation in FCT, panellists shared their views and questions arose about the maturity of this field, how to increase sharing and reuse of knowledge, the timeliness of convergence towards a stable basis or standard, and how to encourage various stakeholders to adopt project results. There was consensus that the time has come for community wide actions towards convergence and initiation of (de-facto) standardization, at least for the most mature parts supported by all stakeholders with a permanent organization taking ownership in the medium-term future.
As for facilitating the uptake of policing tools, discussions concluded that in order to establish a regular use of new and innovative technological tools for police forces, it is crucial to offer a strong co-operation between all relevant actors involved in the development of the tools, as well as with the end users.
Research, best practices, and cooperation are the cornerstones of the technological development of new tools for law enforcement. Likewise, knowledge transfer enables exponential technological advancement.
But what about open research data? What are the risks related with the use of open data? And what mitigation measures could be applied in order to avoid these potential risks?
The third round table concluded with a note on how the use of open data in security projects is synonymous with new opportunities, creations, and contributions towards the development of data and knowledge. Against this is the need for such data to contain a level of quality that is appropriate for its use.
---
For more information and updates follow us on Twitter, LinkedIn and Facebook and feel free to contact our team at copkit@copkit.eu.